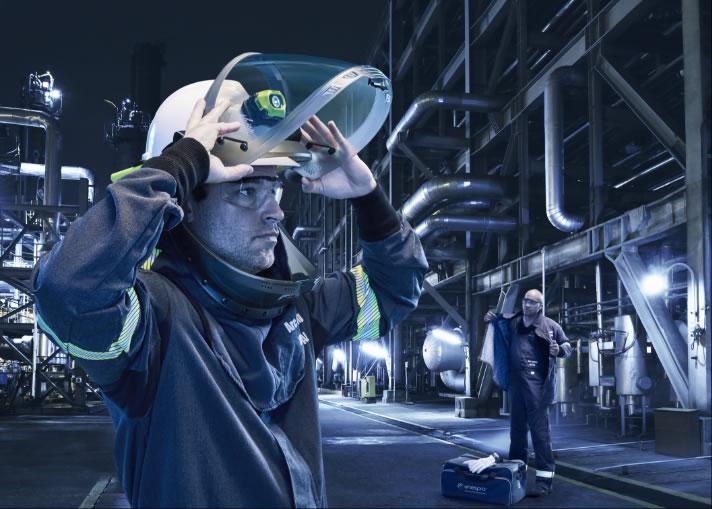 WE SET OUT TO CHANGE ELECTRICAL PPE BY LISTENING TO THE SAFETY PROFESSIONALS AND WORKERS FIRST.
We turned what we learned into an all-new line of American-made arc flash protective gear designed to increase compliance and help keep electrical workers safe. Our electrical PPE products are lighter, more comfortable and less cumbersome, and easier to put on/take off and stow than any other choice in the marketplace.
ENESPRO. TRY IT. AND YOU'LL BUY IT.
Our arc flash kits range from 8 cal to 65 cal and contain a complete set of arc flash PPE clothing, hoods, face shields and accessories.
REQUEST QUOTE
Enespro offers a complete line of Class 00, 0 and 2 rubber voltage gloves. These gloves are flexible to allow for natural movement.
REQUEST QUOTE
Shop Individual Electrical PPE Items here
Testimonials
My concern with Enespro PPE was that it was too good to be true. After reaching out to an expert on arc testing and electrical safety, Hugh Hoagland, he verified that Enespro was the real deal. That was critically important for me.

Jonathan Brown, Environmental, Health and Safety Manager (Delta Services)
It was so innovative, I didn't think they [Enespro PPE] would be able to pull it off. But they certainly did.

Bill Pineda, Certified Environmental, Safety, and Health Trainer & Risk Management (Kelso-Burnett)
If someone hands you the key to a jalopy to drive, it's not flattering. With all this old and mismatched PPE, we were not sending a message that we really cared about their safety. This kind of thing affects morale. People want to feel that the company takes their safety seriously.

Fred Mulgrew, Construction Safety Manager (Therma)
This is the most comfortable arc flash suit I've worn. I like the overall fit and the faceshield is much easier to see through. The protective carrying case is also great. It prevents damage to the faceshield and has ample space and pockets.

Travis Black, Foreman Electrician (Big State Electric)
Your company has risen to the challenge and provided what I believe is truly the next generation of protective wear.

Dave Haver, SMS Safety Director – National Facilities
We have been bringing the new Enespro kits to the jobsites and showing off the differences between the old and new garments, and now, I am getting requests daily to replace their current kits with Enespro PPE.

Tom King, Safety Manager (Continental Electrical Construction Company)
We have purchased PPE from Enespro required to protect our service technicians while working HVAC equipment energized to troubleshoot for problems with the equipment. Our technicians say the PPE is much easier to wear and they will want to wear this PPE with no problem!! Great product and we will continue to purchase this PPE to protect our most precious resource, our technicians.

Jeff Hofmann, Safety Director (HMC Service Company)
We have been very impressed with our new Enespro [AirLite] 40 Cal PPE suits with the vented lift front hoods. The light weight suits are very breathable and the lift front hood is a total game changer.  We had our 1st shutdown this weekend since we received the suits and the [AirLite] suits were a total success. My foreman texted me after the shutdown "money well spent. Thanks for keeping us safe."

Rob Liddy, Chief Executive Officer (LidCo Electrical Contractors Inc)