A Closer Look at The Common Causes of Arc Flash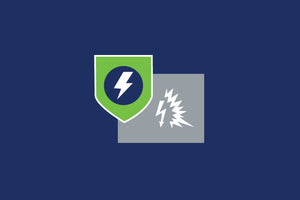 By: Jason Bischoff
While arc flash PPE has saved many workers over the years from the devastating effects of real-world arc flash events—there are certain scenarios in which these same PPE products could indirectly cause a mistake or slipup.  Knowing this, it pays to look closer at the common causes of arc flash.   Looking at a few scenarios in which the reason such an incident occur, maybe the real causes are not as black and white as you may think.
Is Human Error Really the Top Reason Arc Flash Incidents Occur?
Human error, carelessness, and distractions are considered amongst the most common reasons arc flash incidents occur.  However, when you look beyond blame, certain features (or drawbacks) of particular electrical PPE could actually be directly related to the occurrence in the first place.
In our blog on the top reasons arc flash incidents occur, we found that nearly two out of every three arc flash incidents occur as a result of human error and carelessness.  Now, it may be easy to blame a worker for a distraction, working while tired, moving too fast, and taking shortcuts—factors that certainly can be addressed by implementing a safety culture that prioritizes accountability—but if you look at the drawbacks of traditional arc flash PPE, you may notice that there are some nuances.
Could there be certain things that fall under the category of 'carelessness' that are actually the fault of the products you use?  Today, we explore some questions you should ask yourself before chalking up an injury to carelessness. 
Is it Working Tired or Is It Heat Stress?
When working on something that can explode and expose workers to the heat greater than the surface of the sun, working while fatigued is not an option.  However, is it simply 'working tired' or is it something worse?
With the "dog days of summer" upon us, heat stress is a major concern.  As discussed in a recent blog on the dangers of heat-related illnesses, long-term exposure to heat can increase workers' risk of injuries, as it may result in dizziness, and may reduce brain function responsible for reasoning ability, creating additional hazards.
This is especially a problem for those who have to don heavy non-breathable hoods, face shields with balaclavas, and electrical PPE akin to a heavy coat.  These compromised combined with temperatures above 80+ degrees, means workers may try to operate faster so they can get out of the suit as quickly as possible, or begin to suffer some of the consequences of heat related illnesses.
Are your Workers Seeing Everything?
Another one of those "careless" behaviors that might not be as careless as you think is a result of poor visibility. The use of legacy green tinted face shields can present its own range of risks; color distortion resulting in improper wiring or other tasks.  The first generation tinted green face shields do provide protection from the immense heat of an arc flash but also make it very difficult for a workers to importantly, differentiate colors.  Examples of this distortion; yellow could appear to be white and green could appear blue, so workers would have to make judgements while viewing through a limited range of visibility.   However, recent technological advancements (such as our OptiShield™ clear grey tinted shields) have made it easier to see accurately the entire spectrum of colors while working.
Is Limited Movement Distracting Workers?
If you've ever worn formal wear that is too tight or have outgrown a shirt, you know that it's not only an annoyance, but a distraction. The same goes for your arc flash gear. Say you are planning to attend a wedding and had to break out a suit or tuxedo for the first time in a few years after having put on a couple pounds.  Each time you reach out to shake someone's hand, you realize just how uncomfortable it is to do so, as your suit pulls with you and limits your movement.
The same goes for a worker's arc flash suit—except rather than a small annoyance during a handshake, it's a distraction when working on something that could seriously injure or kill them.  Even the smallest distraction could cause a major incident, and if an arc flash suit isn't designed to move with a worker, this annoyance could introduce the dangerous possibility of improper or incomplete wear.
At Enespro PPE, we designed our suits with our ActiveCool Venting™ underarm system that increases stretch & mobility by 3x's and airflow by 5x's.  One of the many innovations requested by those workers on the front lines to help their garments move with them. 
It's No Longer a Yes or No Question on Electrical PPE—You Have Options
For many years, the decision on electrical PPE was simple: Order from the same vendor—over and over and over. There was nothing different between vendors, a 40 CAL was a 40 CAL, as we discussed in our recent comparison guide.
At Enespro PPE, we knew we could build a business continuing with the status-quo by making traditional arc flash PPE—but why would we?
After spending decades working closely with safety professionals and electrical workers, we knew what workers were complaining about and they simply did not want "the same old thing". We wanted to solve these many problems, so our goal was to change the game and reinvent arc flash PPE.
Before we even sat down to design our first product, we spent months asking safety professionals and electrical workers across the nation what they wanted out of arc flash PPE.  Whether it was CAT 4 Arc Flash garments that are nearly half the weight of traditional gear, much more air-flow & breathability, a clear grey tinted face shield that provides much better visibility with a larger viewing window, a custom storage bag designed to protect your PPE so it's there when you need it, or even our quick-ship delivery from inventory at competitive prices through our ecommerce site, the Enespro PPE team has you covered—comfortably.
<<
Back to Electrical Safety Stories Blog