Buying Direct: The Fastest Way to Arc Flash PPE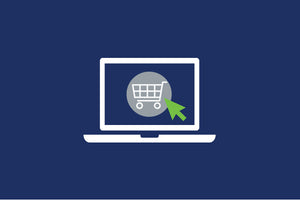 By: Jason Bischoff
At Enespro PPE, we are in the business of changing the electrical personal protective equipment market. Not only are we working to improve the comfort and mobility of your PPE, we are working to improve the way that you buy products as well.
We launched this company with one goal—to shatter the status quo in electrical PPE. For decades, shopping for PPE was a hassle. Few PPE manufacturers offered a direct sales model, and fewer offered the ease of use that comes with an ecommerce site.
At Enespro PPE, we sought to change this by giving our customers the opportunity to buy our products direct online or over the phone- 24/7/365.. We launched our business with our customers' needs in mind.
Buying Electrical PPE Online
The internet has changed the way people buy products. In the 25 years since the first product was ordered online, the market has expanded to provide both consumers and business purchasers the freedom to select the products they need and have them delivered quickly.
That said, the beauty of the electrical PPE market is in its directness. Buyers know what they need based on their engineering studies—so why shouldn't they have an easy way to order the products? Now there is.
The internet has made product manufacturers more accessible for buyers than ever and gone are the days where you are required to purchase through a wholesaler or distributor. At Enespro PPE, we launched our business with this in mind and are pleased to sell our innovative USA made electrical PPE direct to you through our eCommerce website- www.EnesproPPE.com.
Direct from Manufacturer: The Fastest Way to Get Arc Rated PPE
While we do sell our products through a select group of value-add distributors, there are many reasons to work directly with us. From fast shipping to accurate answers, these are just a few reasons to buy direct::
Fast, Reliable Shipping: When you order from Enespro PPE, the vast majority of items are in stock and can be shipped quickly anywhere in the USA.
Straightforward Pricing: By ordering directly through our user-friendly ecommerce site, you are ordering directly from us. No markups, no middle men.
Have a Question? Get an Answer: We designed our products and stand behind them, and when you call, email, or drop us a chat in the box to the right, you will get answers from someone who has hands on experience with the product.
The Closest to Hands-On You Can Get (without seeing it in person): On each of our product pages, you get to see our products up close and personal. We even added our product testing videos so that you can see how well our products hold up in the event of an arc flash.
Buy Direct Online: Another Innovation from Enespro PPE
We came into this business to change the electrical PPE world. Our mission is to cultivate a customer experience built on collaboration and a relentless commitment to innovation, and in this we didn't stop at our products. If you are looking for an easier way to get the PPE you need, feel free to browse our products and buy online at EnesproPPE.com or contact us for a quote.
<<
Back to Electrical Safety Stories Blog