Enespro PPE Continues to Grow! Welcome to the Team, Adam Meza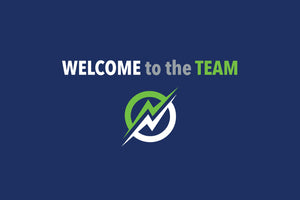 By: Rich Gojdics
September—especially this year—is always an exciting and busy time for the Enespro PPE team. Last year, we made our presence known to the electrical industry when our innovative AirLite™ 40 cal Arc Flash Suit won a NECA Showstopper Award at the 2018 NECA Show.
A Busy September—Made Easier with an Exciting New Hire
This year, we're taking our innovative electrical safety products on the road. San Diego for NSC Congress (September 9-11th) to Las Vegas for NECA (September 15-17); back home to Chicago for the Chicago EH&S Conference on the 18th; then back out west to Denver for the EEI Fall Occupational Safety & Health Conference, and finally on September -26th we head to Iowa for Hawkeye on Safety.
A busy month indeed and even more exciting with our new team member who brings a fresh perspective, a ton of experience, and a history of success helping innovative companies grow.
Announced this week, the Enespro PPE team is excited to welcome Adam Meza to the team as the Regional Manager responsible for the Midwest territory.
Coming from the Railhead Corporation, Adam helped this company provide safety equipment for the railway & airline industry; mobile video surveillance; and high-quality air tools for the automotive, industrial, assembly, & heavy-duty aftermarket.
In this role, Adam provided experience in developing and implementing go to market strategies, along with strategic planning, marketing, and product development. This experience gave him the opportunity to add value to customers in the military, airline, steel, mining, construction, light rail, and manufacturing industries.
 "We are thrilled to have Adam as a member of the Enespro PPE team" said Rich Gojdics, VP of Business Development at Enespro PPE. "Adam has a proven track record of putting his valuable experience to work for his customers. He understands the importance of safety as he focuses on developing partnerships with clients to help them solve problems."
Growing and Innovating: Get to Know Enespro
No question, electrical pros deserve the best when it comes to Arc Flash PPE and trust in those behind the innovation. Enespro PPE is excited to expand our team to better assist you with your electrical PPE needs to help you bring a new level of PPE comfort and functionality to your workers. 
Get to know more about our products and get in contact with us to request a quote.
<<
Back to Electrical Safety Stories Blog