Near Misses and Reporting in the Electrical Industry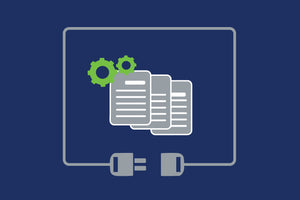 By: Mike Enright
In our personal lives, we often think of what could have been. Whether it's "fear of missing out (FOMO)" or "the one who got away," it's easy to think that if we had just done one thing differently, life would be much different.
While we often use this as a way to dream up how our lives would be better, we rarely use this mentality to think how one small change could make our lives worse. Too often, it takes a tragedy to create change, when in reality, warning signs have been present leading up to the event.
The Near Miss: A Warning Sign You Can't Afford to Ignore
These warning signs come in the form of near miss incidents. A near miss incident, defined as an incident in which no property was damaged and no personal injury was sustained, but where, given a slight shift in time or position, damage or injury easily could have occurred, is the result of a hazardous behavior and such incidents are extremely common.
According to a recent study by EHS Today and Panduit, nearly 70 percent of respondents have reported electrical near misses in the past five years. Worse yet, of those companies who have had at least one near miss in the past five years, 64 percent experienced more than three and nearly 10 percent had more than ten.
Near miss events don't occur in a vacuum—they are a warning sign that something is wrong: According to the National Safety Council, 75% of all accidents are preceded by one or more near misses. This is a fact echoed by the study, which found that of those who have experienced a near miss, approximately 40% actually experienced electrical incidents in the same time period.
Is that the Full Story? No.
While the numbers listed above may sound bad, it may be worse. A cursory glance at the study demographics shows that a majority of the respondents held safety (42%) and EHS (27%) titles. This means that even if a near miss occurs, it begs the question, "how many near misses weren't reported?"
If you subscribe to the Heinrich's Pyramid model, for every one fatality, there are approximately 100 minor injuries in which medical attention is needed, 1,000 near misses, and 10,000 unsafe actions—it's more likely than not that those companies reporting 10+ near miss events are more honest (and likely have better lines of communication) than those who said zero.
Underreporting and Overlap: A Much Bleaker Picture
With historical underreporting and complex categorization of injuries, the picture is much bleaker than this report leads on—a topic we discussed in our safety culture whitepaper:
Combined with a change in Occupational Injury and Illness Classification System (OIICS) classifications in 2012 made the process of measuring electrical injuries more complex than say, a fatal truck accident or fall. With primary and secondary causes not accounted for, this has led to potential overlap between numbers of arc flash and exposure to electricity, noted in an NFPA report:
"There are certain types of injuries stemming from exposure to electricity that will nevertheless be difficult to capture through the OIICS coding structure. For instance, falls that are precipitated by an electrical shock, as when a worker falls from a ladder after touching a live wire, will be coded under the injury event, "Falls, slips, trips." An additional limitation of the coding structure is that the "Exposure to electricity" code does not allow a clear distinction between injuries due to electric shock and those due to arc flash."
A Wake-Up Call
According to the report, when implementing electrical safety policies, the main challenges respondent workplaces face are a safety culture resistant to change (32%), lack of understanding of electrical standards and compliance requirements (30%), standardization across multiple sites (28%) and a tendency to consider electrical hazards infrequent and low priority (25%).
A faulty process or management system invariably is the root cause for the increased risk that leads to the near miss and should be the focus of improvement, and leadership must establish a reporting culture reinforcing that every opportunity to identify and control hazards, reduce risk and prevent harmful incidents must be acted on.
Too often, safety activities are reactive and not proactive, and some organizations wait for losses to occur before taking steps to prevent a recurrence. While there are many ways to rectify this including non-punitive and anonymous near miss reporting, a key strategy is to improve safety culture.
If you are looking to understand the basics of developing and ingraining a culture of safety on top of your safety program, we are happy to announce a new guide designed to do just that. Available for free courtesy of Enespro PPE, Developing a Culture of Electrical Safety explores the differences between a program and a culture and discusses the first steps to implementing this program.
Preview the guide below and download it here.
<<
Back to Electrical Safety Stories Blog