New Videos from Enespro PPE Share Customer Success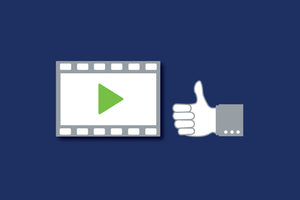 By: Mike Enright
"I am getting requests daily to replace their current kits with Enespro PPE."
At Enespro, we seek to reinvigorate the electrical safety personal protective equipment (PPE) market by helping safety professionals deliver PPE with much more comfort, mobility and more to their hard working electricians.  
Our innovative arc flash suits were designed with the input of hundreds of safety professionals and our clear grey tinted face shields offer dramatically improved color recognition & visibility compared to legacy green tinted shields. This is very important when completing mission critical repairs and tasks.
Customer Spotlight: Continental Electrical Construction Company
While we write on here relatively frequently on the importance of safety, electrical safety standards, and the best practices in protecting workers, we would today like to turn our attention to one of our earliest customers, Continental Electrical Construction Company, who was not only great enough to insight on our PPE design before we launched, but who recently joined us to discuss their use of Enespro products and how it's changed their PPE.
About Continental Electrical Construction Company
Touted as Chicago's Leading Electrical Contractor, Continental Electrical Construction Company is the number one electrical construction company in Chicago and its suburbs, as well as one of the largest in the Midwest.
In the past 107 years, the Continental team has helped to establish much of Chicago's landscape and culture, completing thousands of projects throughout the area that posed unusual challenges.
Continental Electrical Construction Company is a firm that is built on relationships, and we were ecstatic that Tom King, Safety Manager at Continental, agreed to sit down with us to share why his company's decided to switch to Enespro PPE products.
"[…] to get a call from an employee in the field to tell you that he really enjoys wearing the PPE options we have given him; I like to hear that stuff. One gentleman pointed out that he wanted to wear one of the jackets home. I don't think I've ever heard that in my career. And then yesterday I got another call from somebody who had to wear this equipment all week-long doing voltage testing and he said [it's]night and day from the old options that we had for the last 20 years."
We are excited to present the video in full below. Watch it to learn how they chose Enespro, how we delivered, and the benefits their workers received...
Learn More: Enespro PPE
When we set out to change the PPE world, we spent a lot of time speaking with safety professionals, like Tom King, to better understand what their teams needed before we even sat down to design our products. We took all of the opinions and feedback to heart and incorporated many of the design features and requests into our arc flash suits, face shields & hoods, electrical gloves and even the PPE storage bag.
Are you looking to learn more about overcoming your PPE challenges with innovative and comfortable electrical PPE? Learn more about the products we offer, shop online, and request a quote.
<<
Back to Electrical Safety Stories Blog