OSHA Enforcement and Regulatory Update: What Employers Need to Know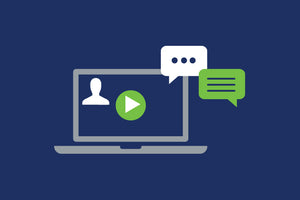 By: Mike Enright
Ronald Reagan was famously quoted, "The nine most terrifying words in the English language are, 'I'm from the government and I'm here to help.'" For many businesses, a similar phrase strikes fear into management, legal teams, and safety professionals: "We're from OSHA and we're here to inspect you."
OSHA inspections are common, well planned, and enough to strike fear into even the most confident leaders. Why? Because even if you have a strong safety culture and processes on point, OSHA compliance officers are trained to find that one thing that's wrong. With inspections set to rise, it's important to prepare, and we will today discuss what's on the horizon and how to learn more.
Continued Increases in Federal OSHA Inspections
As we discussed in a recent blog, Federal OSHA completes over 30,000 inspections a year and that number is set to increase—the agency recently hired 76 new compliance officers (and will hire 26 more in FY 2020) currently going through the training process and who will be ready to complete inspections within the next 1-3 years.
Added to this, Federal OSHA has become much more efficient in recent years (even with a smaller DOL budget), using data and technology to track workplaces that may put workers at risk. This makes for a lean, mean, and well-informed inspection team of nearly 2,200 inspectors and thousands more in states with a state implementation plan who complete nearly 41,000 inspections of their own.
With OSHA inspections set to increase and the agency set to become more efficient, it pays to know what they are looking for so that you can protect your workers and avoid fines. Knowing this, we are proud to announce our sponsorship of an upcoming webinar that will discuss exactly that.
Enespro to Sponsor Upcoming Webinar on OSHA Enforcement Trends
At Enespro PPE, we are committed to helping your organization to protect workers from electrical hazards. Knowing this, we're excited to announce that we will be sponsoring an upcoming webinar on current OSHA enforcement trends, actions, and regulatory predictions. Presented by EHS Daily Advisor, this webinar scheduled for June 20, 2019 will discuss a wide range of topics on the present and future of OSHA, led by someone with in-depth understanding of the legal and safety world.
EHS Daily Advisor Webinar: OSHA Enforcement and Regulatory Update: What Employers Need to Know
Titled OSHA Enforcement and Regulatory Update: What Employers Need to Know, this webinar will be led by Amanda Czepiel, JD, Senior Managing Editor for BLR's EHS Division, who will discuss:
Recent OSHA enforcement data and trends
How the OSHA's recently enacted Site-Specific Targeting Inspection Plan could affect your facility
Rulemaking developments and predictions, including the status of the electronic recordkeeping rule, HazCom, and lockout/tagout
And more!
Register here or learn more below.
About the Speaker: Amanda Czepiel, JD, Senior Managing Editor
Amanda Czepiel, J.D., is is the Senior Managing Editor of BLR's Environment, Health and Safety products and publications, and has been with BLR since 2007. Before joining BLR, Ms. Czepiel clerked in the Environmental Enforcement Division of the Department of Justice in Washington, D.C., and with the Connecticut Fund for the Environment in New Haven, Connecticut.
Prior to attending law school, she worked as an environmental educator and naturalist for the National Park Service and for the Hawthorne Valley Farm Visiting Students Program. She received a Bachelor of Arts in Anthropology from the University of Pennsylvania, a Master of Arts in Food Studies from the Department of Nutrition, Food Studies and Public Health at New York University, and her Juris Doctorate from the University of Connecticut School of Law. She is a member of the Connecticut chapter of the Society of Women Environmental Professionals and the American Bar Association, and is admitted to practice in Connecticut.
Event Details
Title: OSHA Enforcement and Regulatory Update: What Employers Need to Know
Date: Thursday, June 20, 2019
Time: 02:00 PM Eastern Daylight Time
Duration: 1 hour
Continuing Education Credits Available
This webinar may qualify for 0.15 Recertification Points for CSPs, CHSTs, OHSTs, 1 CMP credit for CHMMs, and eligible for CM credits for CIHs who attend. Professional Development Hours (PDHs) or Continuing Education Credits/Units (CECs/CEUs) may also be available for EHS managers participating in this webinar (please note that webinar participants are responsible for exploring their accrediting agency requirements to have their educational credits approved for credit).
Beyond OSHA: Developing an Electrical Safety Culture
With OSHA inspections on the rise, inspection technology improving, and inspectors becoming more efficient, you can't just "put on a good face" for the OSHA compliance officer. Safe behaviors and mindsets need to be instilled into the way your company operates and the way your people work. If you are looking to go beyond programs and implement a true culture of electrical safety, we've written a guide that can help you. Developing a Culture of Electrical Safety explores the differences between a compliant program and a true culture of safety while offering tips that can make your people safer. Preview this guide below and download it here.
<<
Back to Electrical Safety Stories Blog