Arc Flash PPE Maintenance: How to Keep Your Arc Flash Suits Clean, Safe, and Well-Maintained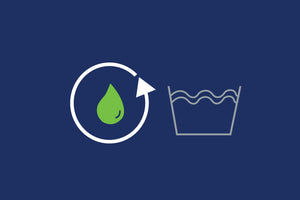 By: Jason Bischoff
If you've bought it before, you know that arc flash personal protective equipment (PPE) isn't exactly cheap. Due in part to the highly engineered materials used, the extensive testing and the fact that it could protect a worker when exposed to a potentially devastating arc flash event, it's a justifiable—and required—expense.
Why Clean and Well-Maintained PPE Works
Whether it's task-based or daily wear, the only way it can protect a worker is if it's worn, worn properly, and well maintained. The first two of these concepts are pretty obvious—put on the right PPE for the job at hand, wear it the way it's intended to be used—but the third is somewhat complicated.
OSHA standards 1910.132 require that employers provide, educate workers on, and maintain PPE, stating that "defective or damaged PPE shall not be used (1910.132(e))," and mentions in other sections the employer shall ensure that all unsanitary PPE, including that which has been used by employees, be cleaned and disinfected before it is reissued.
Clean and well-maintained arc flash PPE ensures that the product remains as effective as promised; dirt, oils, and chemicals can reduce the effectiveness of PPE, while small tears or rips can render your investment completely useless in those exposed areas. Added to this, if more than one worker wears the same arc flash clothing, he or she could transmit diseases.
Therefore, it's on you to ensure hygiene and maintenance is a priority.
Tips for PPE Cleaning and Maintenance
To ensure that your PPE can provide a long life and protect your workers, proper cleaning and maintenance is a must.
Keep Purchase Dates and Time in Service Documented: While you don't need to ship your arc flash kits out for testing every six months as you do with electrical gloves, knowing when you last purchased your PPE can help warn you when you need new gear. A general best practice is to replace your gear every 5 years or less, although this is not required in any standards.
Consider a Barrier Approach Under Arc Flash Hoods: Arc flash hoods are not typically washed as often as jackets, bib overalls and coveralls. One way to help offset the negative consequences of this is to provide every worker with at least one balaclava (akasock hood) to add an additional hygiene barrier between a worker's skin and the hood. Alternatively, you could purchase a hood for every employee.
Train Workers on how to Maintain, Inspect, and Disinfect PPE: The best way to keep your PPE clean is to implement cleaning and inspection procedures into your safety program. Instruct workers on how to clean PPE—especially hoods and face shields, which are among the most likely to spread disease.
Buy for Breathability: Many providers of arc flash PPE fail to provide breathable options. This increases the amount workers sweat in an arc flash kit, leading to increased washes and in turn decreased product life. At Enespro PPE, we developed our suits to be lightweight and breathable, and our hoods to provide airflow.
PPE Storage: Electrical PPE is often stored in non-breathable nylon bags or storage bins. At Enespro PPE, we took steps to design our bags to venting to provided air-flow as well as a padded box to protect hoods & face shields from damage.
Learn Best Practices for Washing: Just as you wouldn't toss your dry clean only clothing in the washing machine, knowing how to clean your PPE is important. OSHA recommends an arc flash suit cleaning at least once a year but this should be the absolute minimum and it will depend on usage.
Enespro: Your Partners in Electrical PPE
At Enespro PPE, we are in the business of changing the electrical personal protective equipment market. But we don't want to just provide a one-off transaction, we're here to partner with you. We've gone out of our way to improve the buying process and designed products that your workers will love. The Enespro leadership team has decades of experience in the industry, and has spent a ton of time speaking with people who actually wear the PPE so they can help us design comfortable, breathable, and lightweight products that don't compromise user experience for safety.
Get to know us—you'll be glad you did.
<<
Back to Electrical Safety Stories Blog